WELCOME TO PERUGIA
The European Mycological Association, The Italian Botanical Society and the University of Perugia are very pleased to invite you to the XIX Congress of European Mycologists, Perugia – Italy September 4th-8th 2023.
The Congress will take place in the historical old part of fascinating Perugia city localized in central Italy and will host international speakers and experts in various fields of Mycology.
The Congress keynote lectures, session talks and poster presentations will focus on fungi in changing ecosystems, fungal diversity and conservation, fungal omics, medicinal mushrooms, mycomaterials, data management of fungi, fungi in the bioeconomy and the circular economy, emerging pathogenic fungi.
Specific symposia will be on Open Science and Mycology by young scientists.
The Organizing Committee
---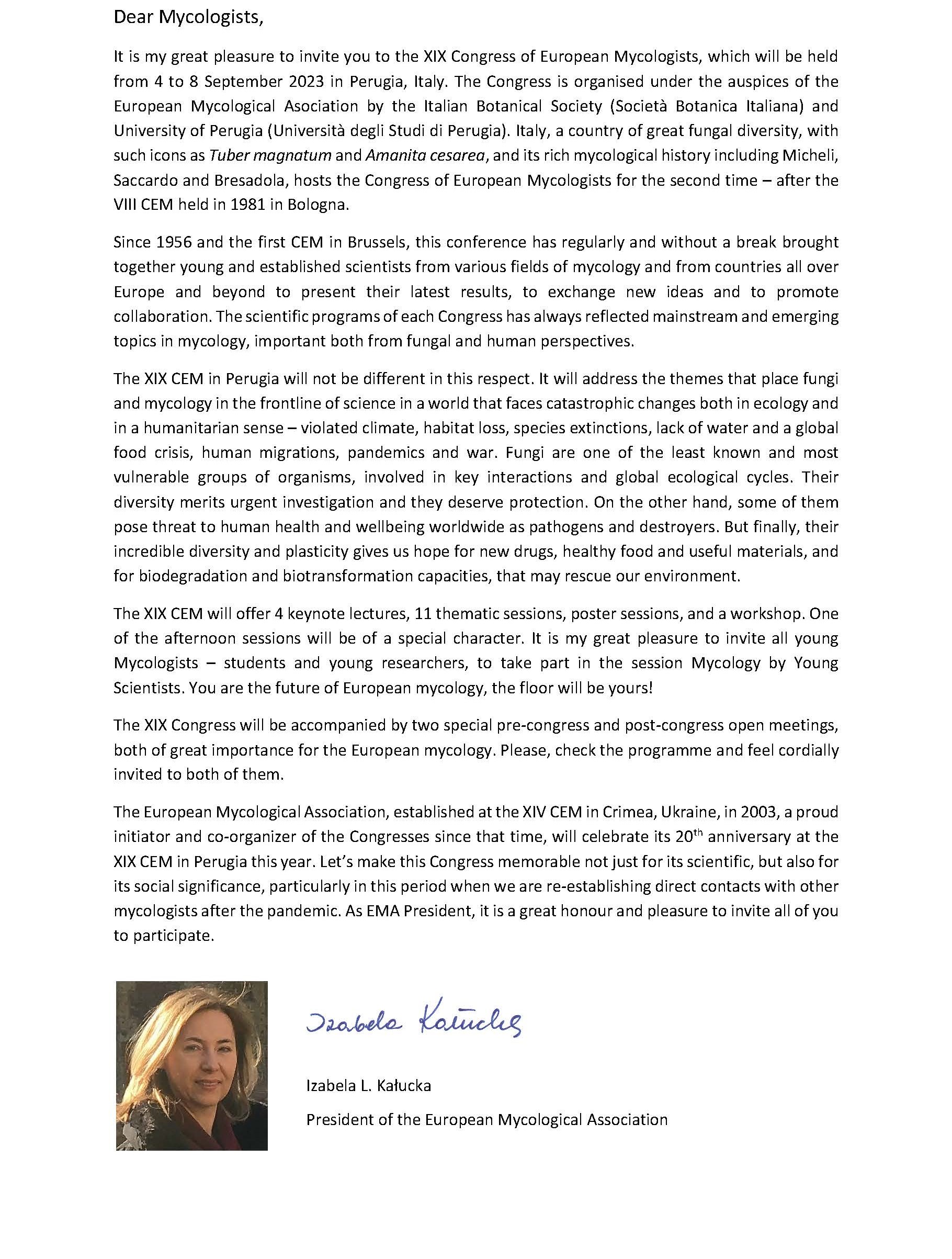 SITE IN PROGRESS 😉
__________________________________________________________________